Week 6: Finishing the First Activity (Beta)
This week, we finish the Beta version of our first activity, folding activity! Why we start to call it activity? What it's Beta version? Wanna see more of the story? Read more then!
New terms!
Activity: From this week, as our instructors and other faculty visted us in Quarter suggested, we stop to call our project as mulitple "games", but start to call it "activity".
Beta: Nothing is perfect! Though we are not going to focus on this activity in next couple of weeks, it still can be improved in many ways, so this is called Beta version. We are going to refine this in Week 11.
Activity Updates
This week, we added animation, subtitles, voiceovers. We also add birthday card texture, different as an enhancement.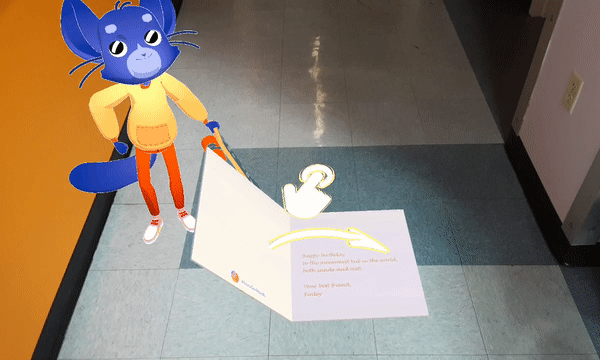 Birthday Card
One bigeest improvement is having Finley always look at you! Even cuter right!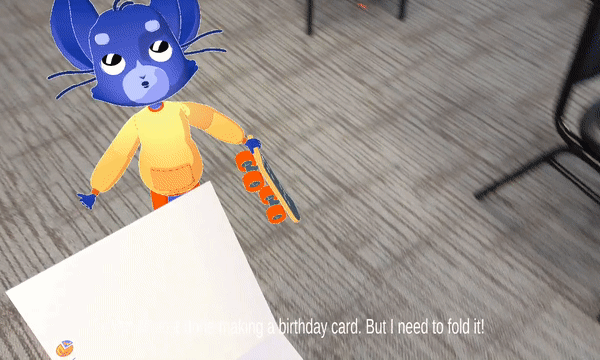 Movement Tracking
We also add different gifts in different boxes. The texture for the gifts will be changed later in Week11 to make it fits better in our cartoon world.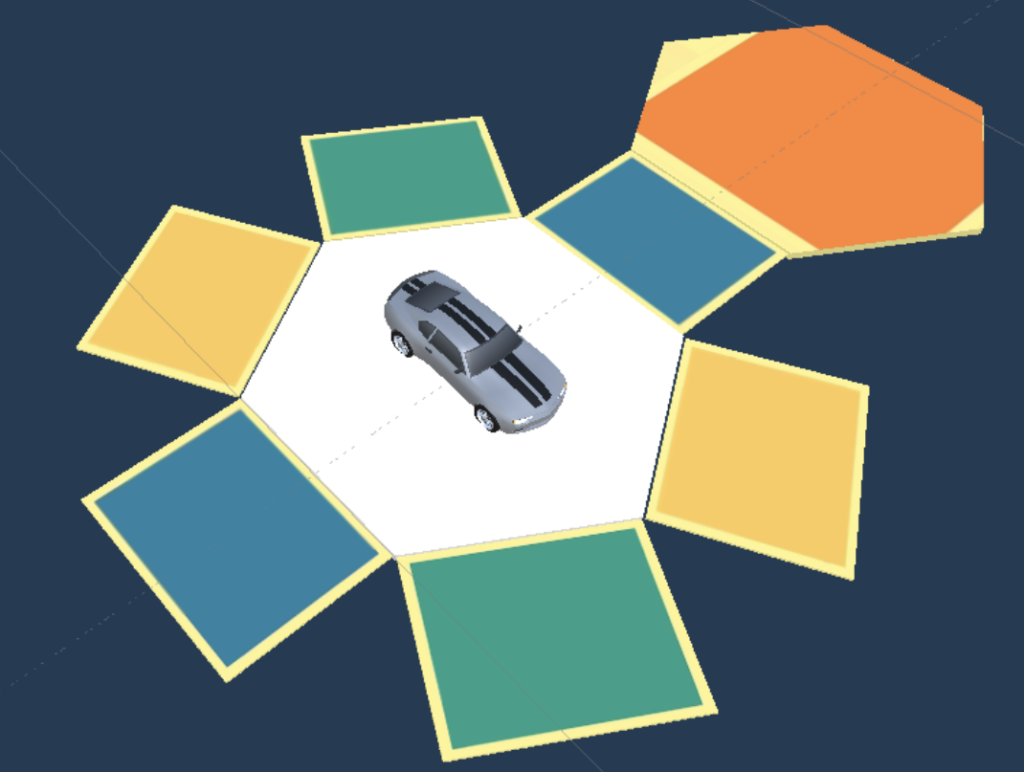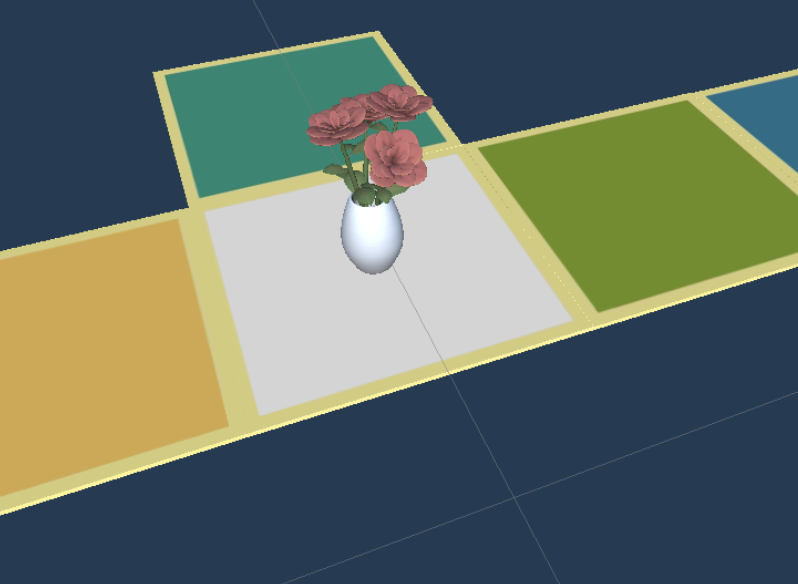 As Mike, one of our instructor suggested, we add different sound effect to each snap of the face.
New Sound Effect
Playtest at MuseumLab
On Sunday, we had the second playtest of this game at MuseumLab, Pittsburgh. We had 10 child playtesters ages 4-15 and 4 adult playtesters.
Things that worked
Activity was most engaging of kids who said math was difficult or anxious for them, showing some transformational efficacy
Finley is universally loved
Folding was scaffolded well and the mechanic made sense even to 4 year-old
Things we can improve
About half the players didn't realize they can/should move around -> add a voice line about it
Everyone wanted to go to the birthday party -> implement the birthday party
These will be improved in Week11.
That's is for Week 6! Next week we are going to have 1/2 presentation! We are preparing for that!