Week 2: Brainstorming
Another exciting week has gone! Remember our first obstacle? Imperfect Chromebook! We need to get the device decided ASAP to go further in game design.
Land on a device
Thus, we think up three ways to solve this problem.
Chromebooks vs mobile phones, the question of lowering the age group
Android vs iOS
Client preferences vs our preferences, the reality of devices in schools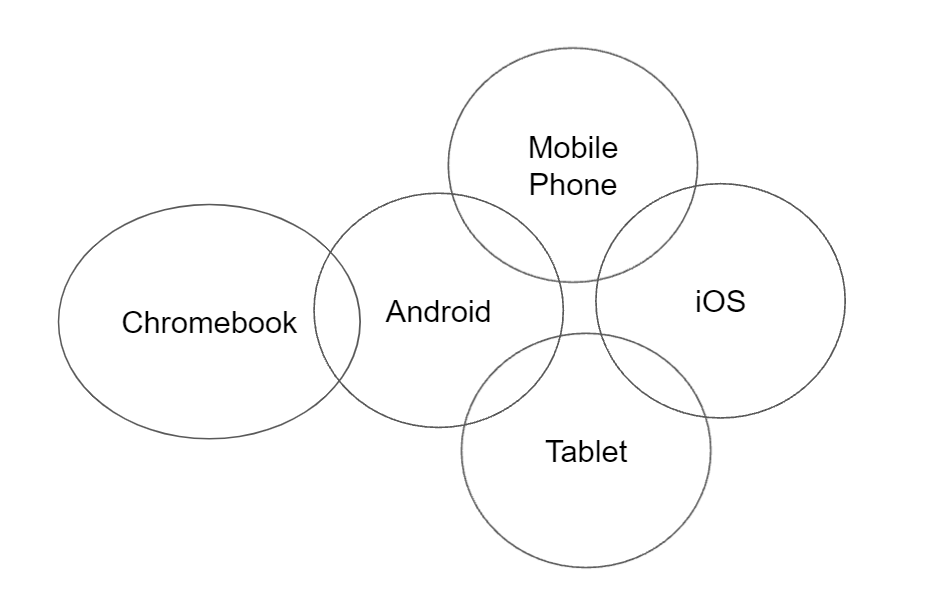 This is not that easy to make the decision.
Schools don't allow students to bring mobile phone into the classroom.
Most of the Android tablets are discontinued, while iOS is not easy to develop on for programmers and not easy to delivered to client after the semester
Client preferred lower ended devices with cheaper price, but we cannot have a playable AR game if we don't have good device.
After we clarify all of our concern to the client, we decide to go with Android Tablets! Our client will purchase the Android tablets for their playtesting and Entertainment Technology Center will purchase 8 tablets for our development and playtest.
Brainstorm Math Game Ideas
Before brainstorming, we also meet with Dave Culyba and Carl Rosendahl to get some guidance on transformational design and AR technology.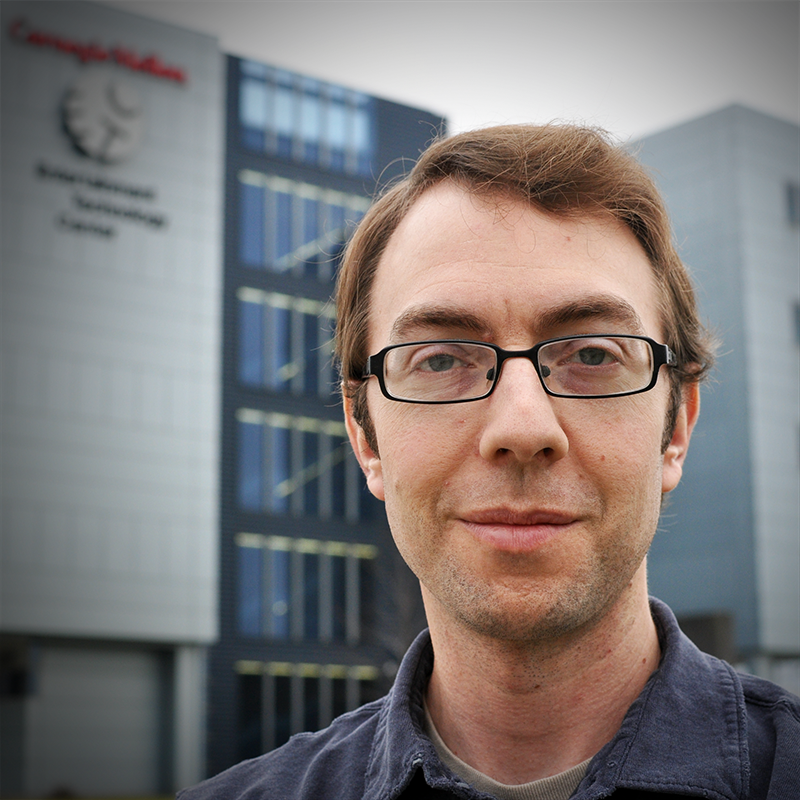 Dave Culyba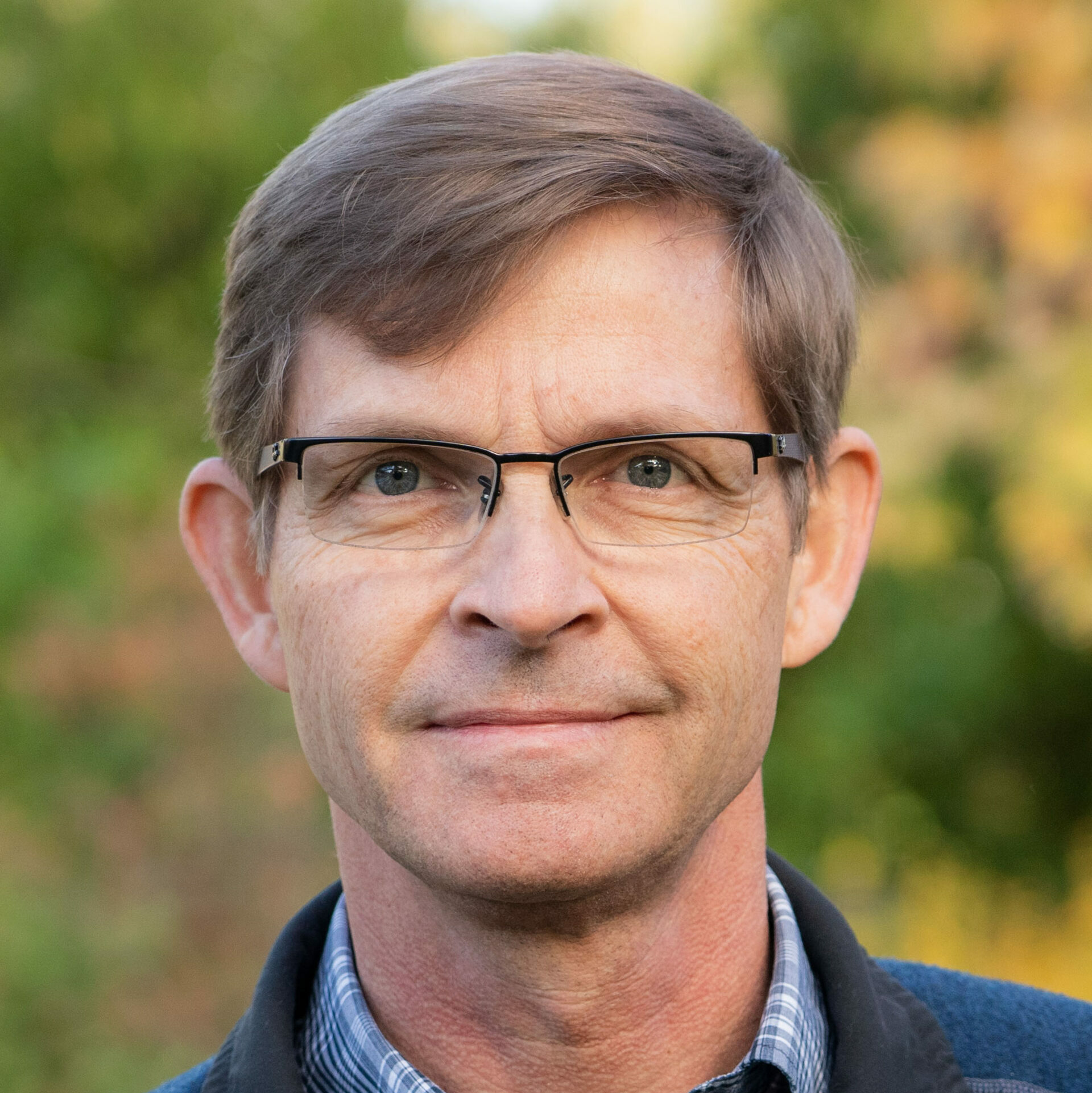 Carl Rosendahl
Base on the device we have and the West Virginia state standards for Math, inspired by other ETC projects (i.e. Gotan, Pupil, Ako and Imagica), we brainstormed on four Math topics. And chose one of each to topic to do the further design. All of them are great! Can't wait to hear the feedback from our instructors next Monday!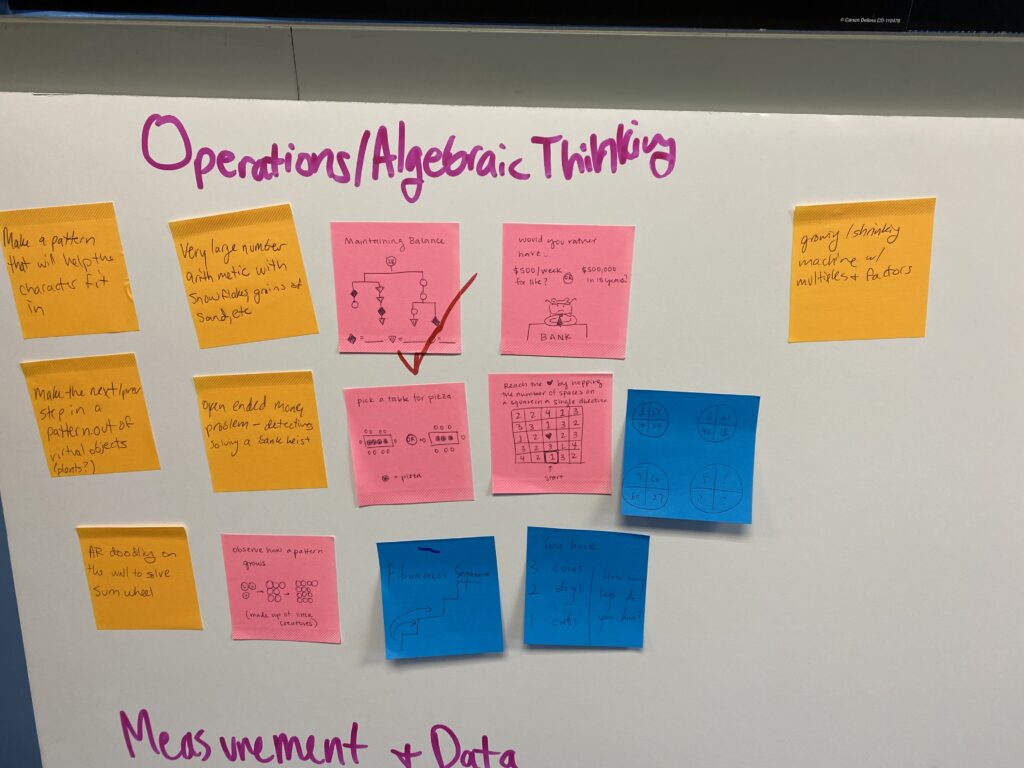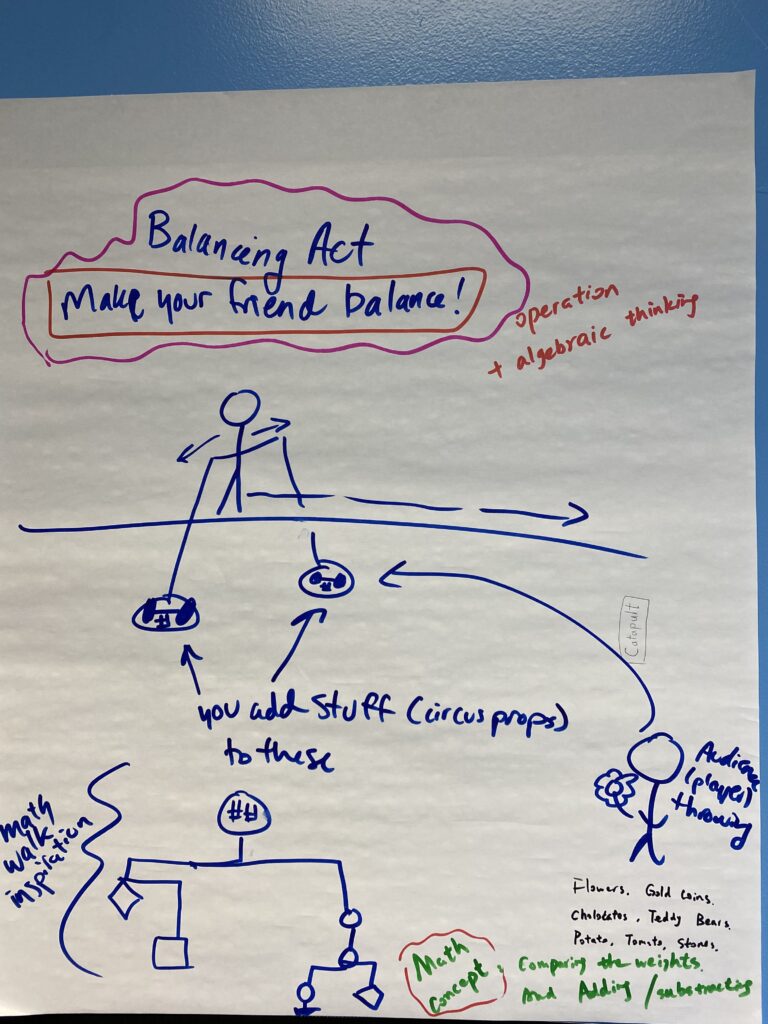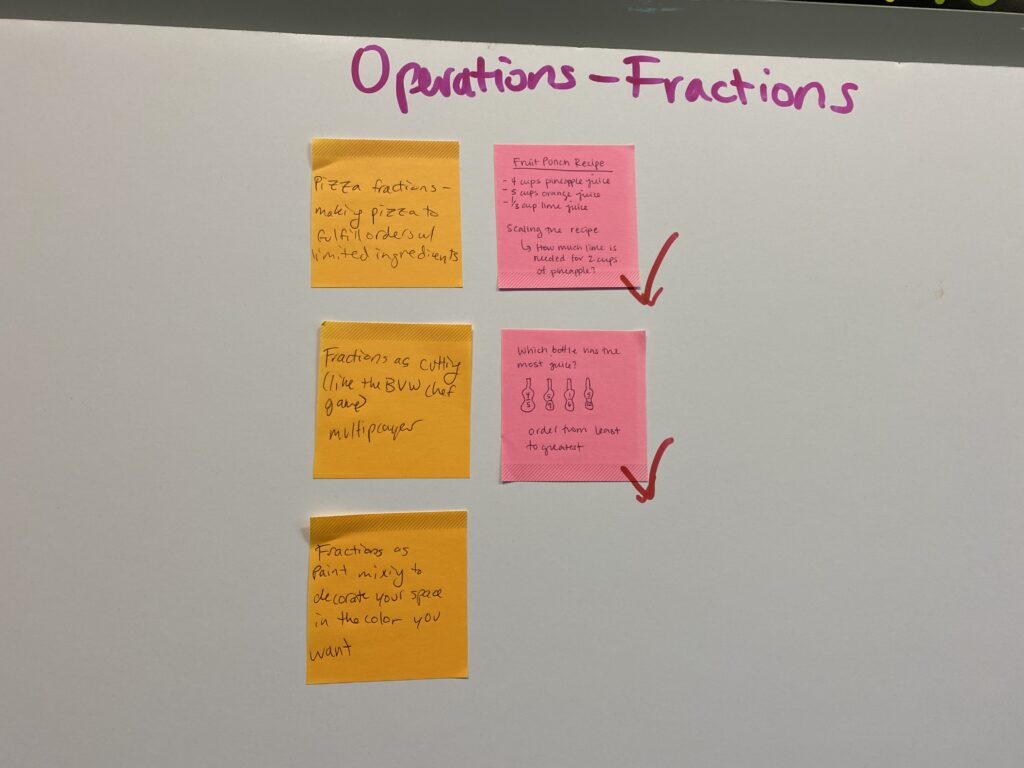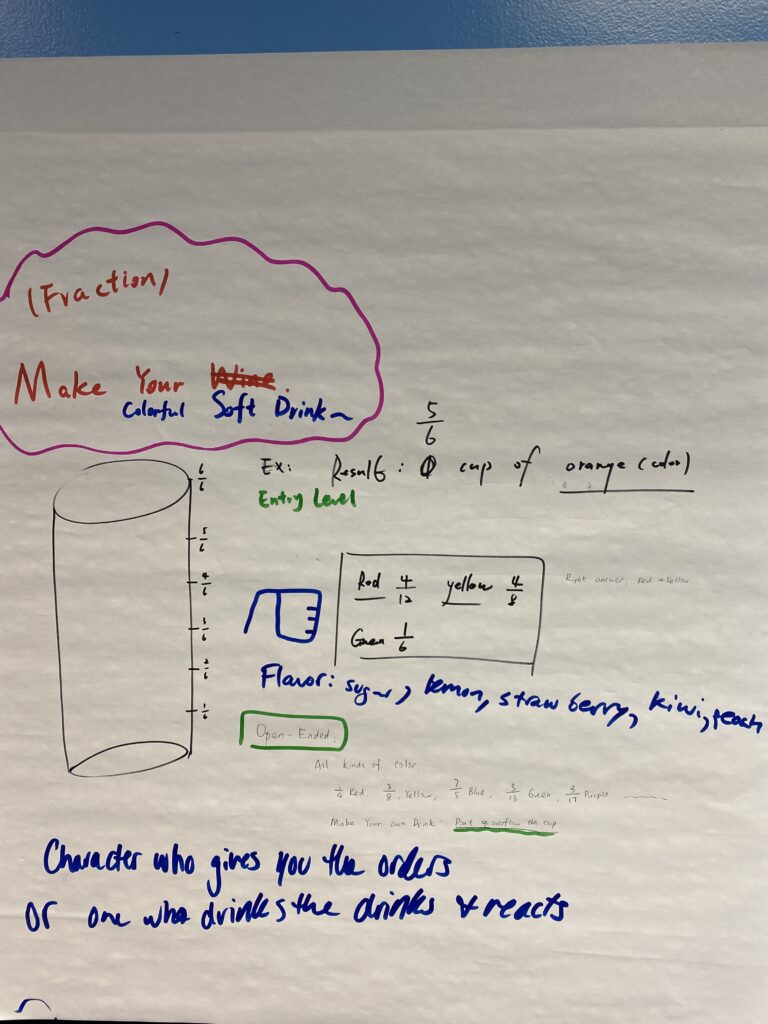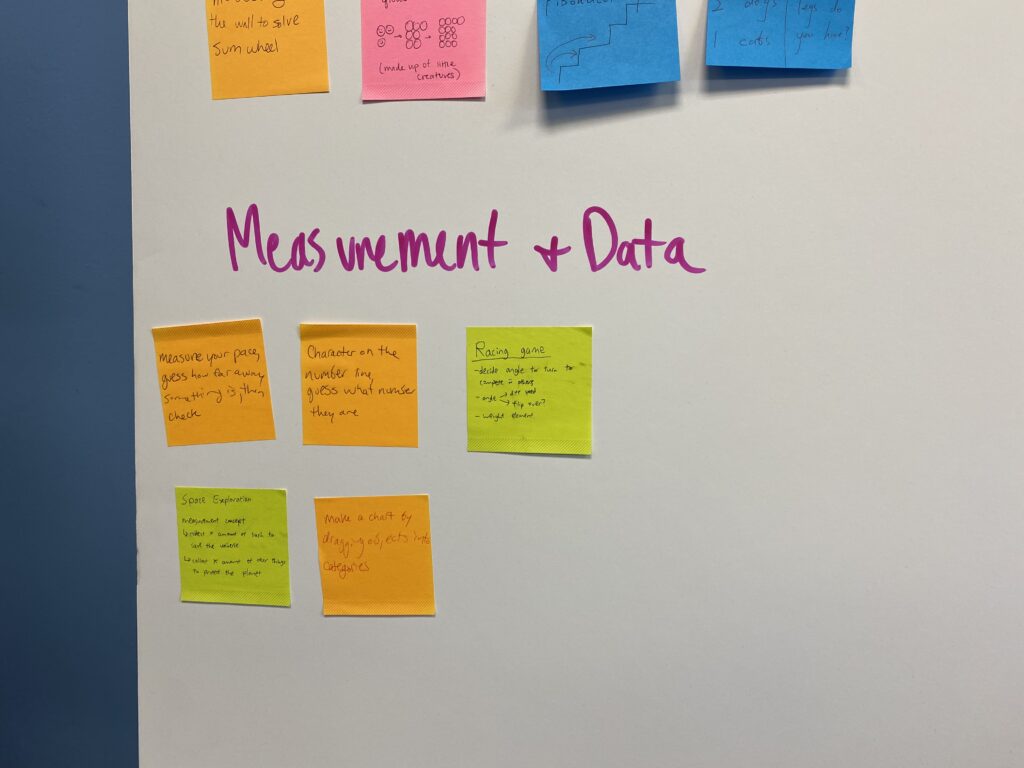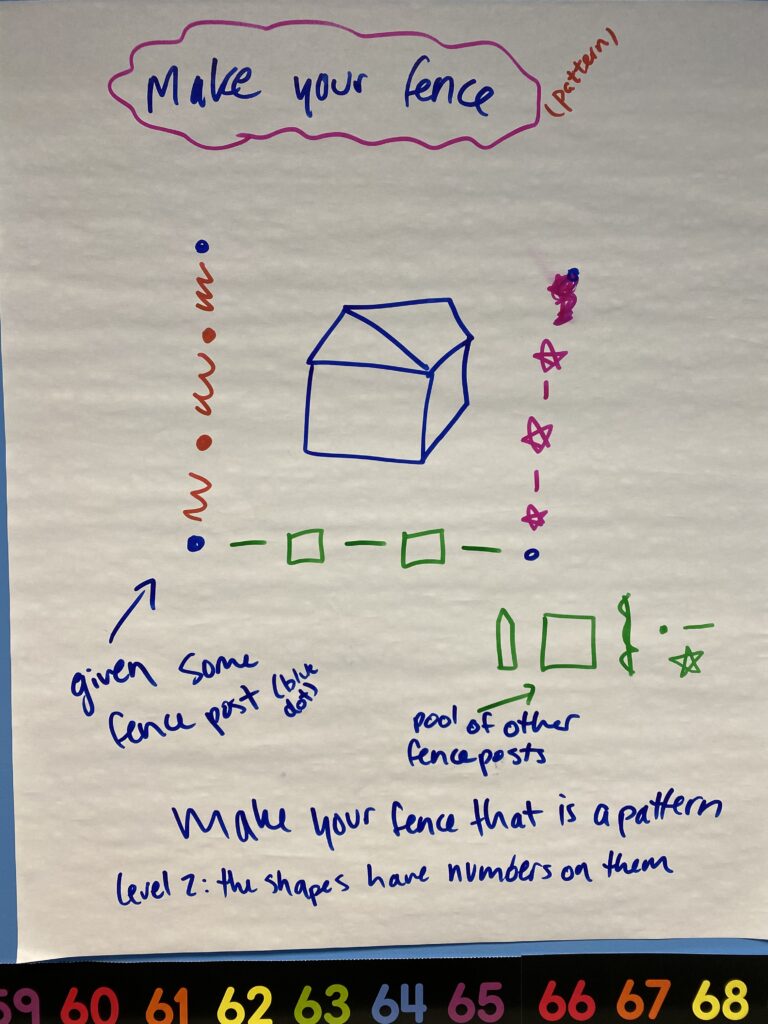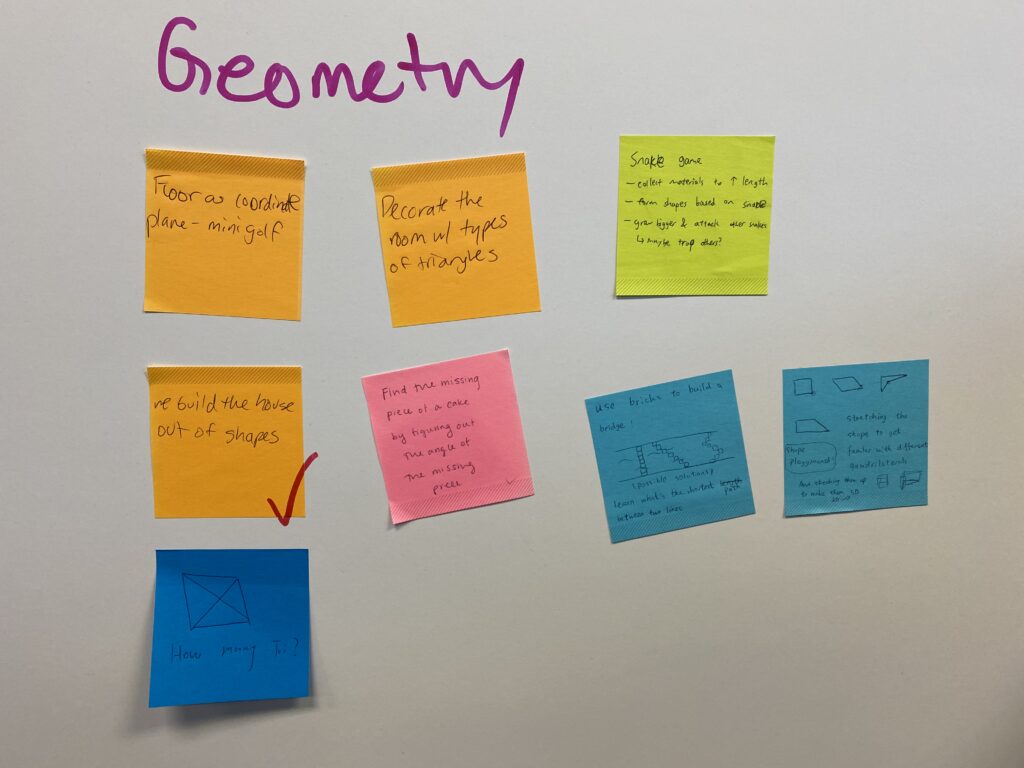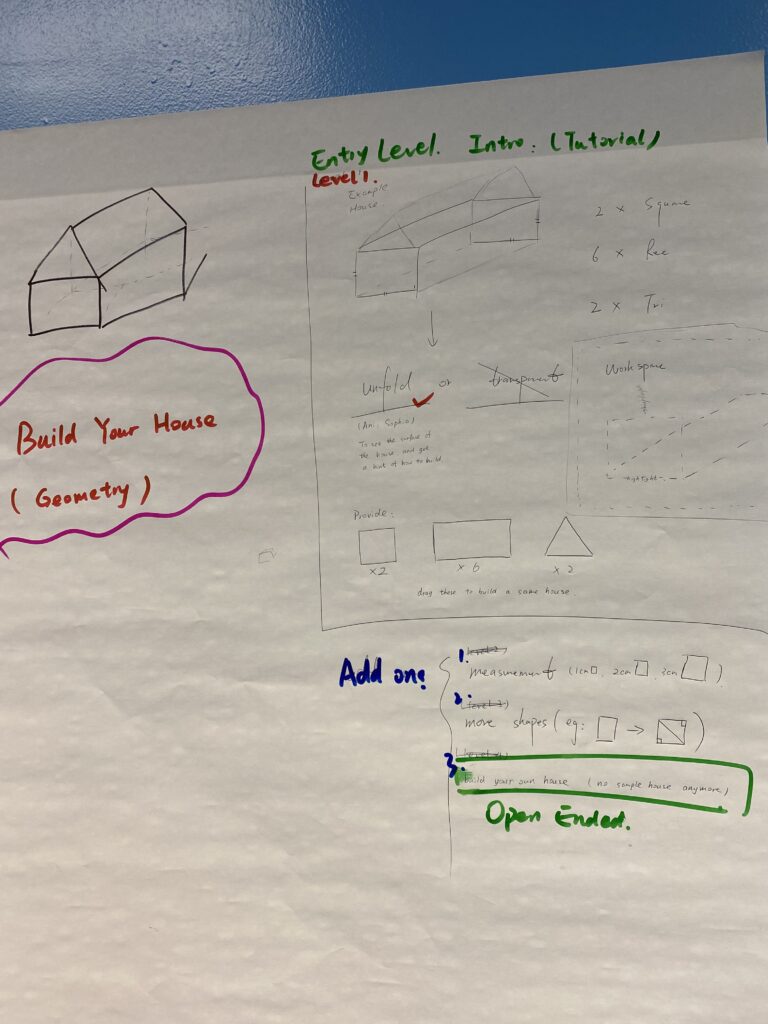 Art Update
Narrowing down on style:

Flat/toon-shaded
Mort (?) the skateboarding chinchilla

Trimmed down scope

One character for each math concept
One character with different outfits for each math concept
Animating on 2's (similar to the style of Into the Spider-Verse)

Will speed up the animation process and allow for more emotes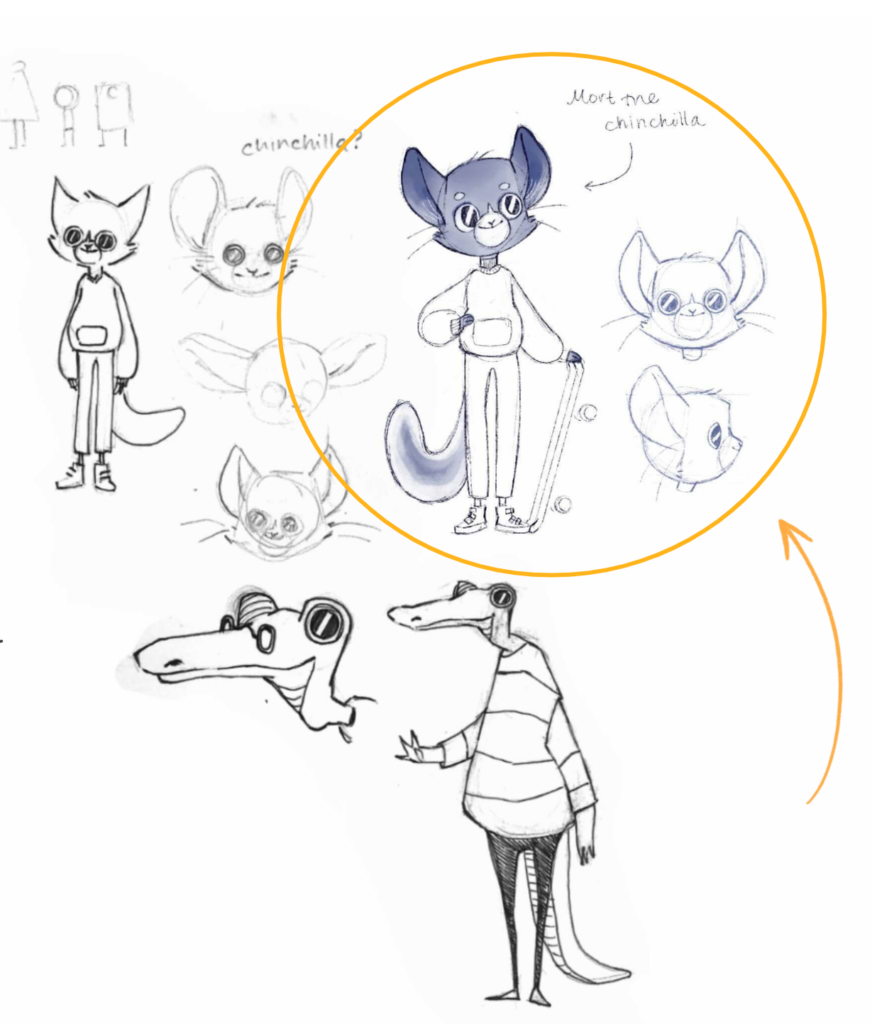 Metrics Matrix
The metrics matrix below is for faculty input on how it relates to their metrics of success, ranking each on Likert scale of 1 – 5 on importance.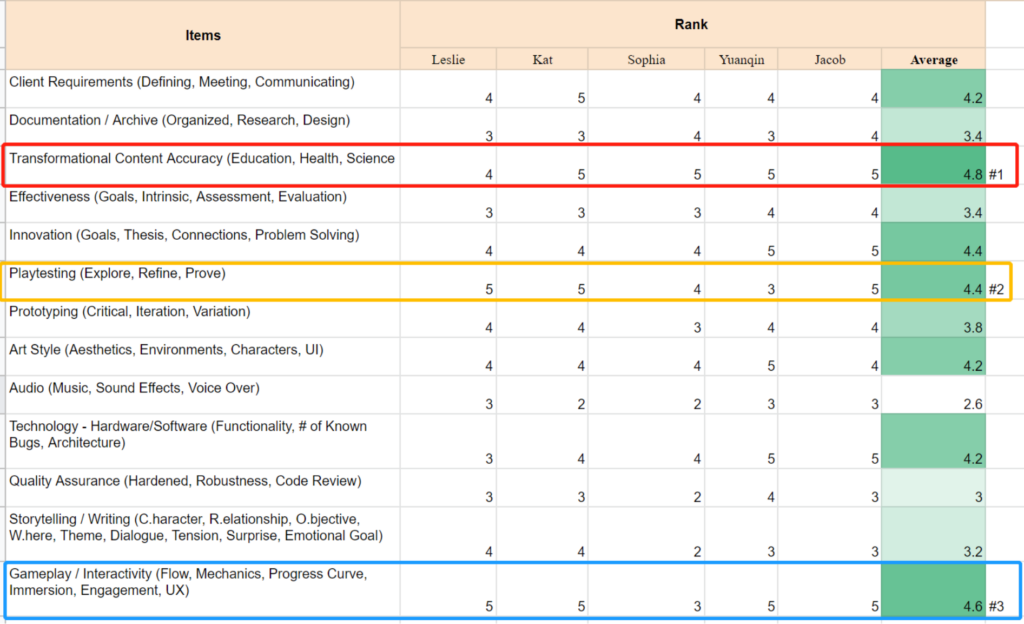 Decorate our Project Room!
This week, co-producer Kat bought us decorations from Target! We decorated our project room together! Making WanderMath more welcomed!