Judging from the tittle of this blog post, this week involved creating a new design for the glasses minigame. Our earlier design was a 3D jigsaw puzzle with the glasses where the player must drag and rotate 3D components to complete the glasses. This was proving to be difficult to implement because of the 3 axis of rotation. It caused the rotation to be quite complex and not intuitive because it was possible for the glasses to take on a weird orientation whereby reversing the orientation was challenging.
To solve this problem, we decided to move towards a different kind of game, which is based on our client Wole's design of smart glasses. This game does not really have a win or lose condition and the player needs to choose between multiple components by reading about them and figuring out which suits best for the type of glasses the player wants.
Therefore, this minigame is all about technology and engineering knowledge because a large part about working in these fields is reading technical specification and choosing which component fits the best in the current design. We wanted to give a similar experience to kids who could be playing our game. The below is a screenshot of how this interaction looks right now.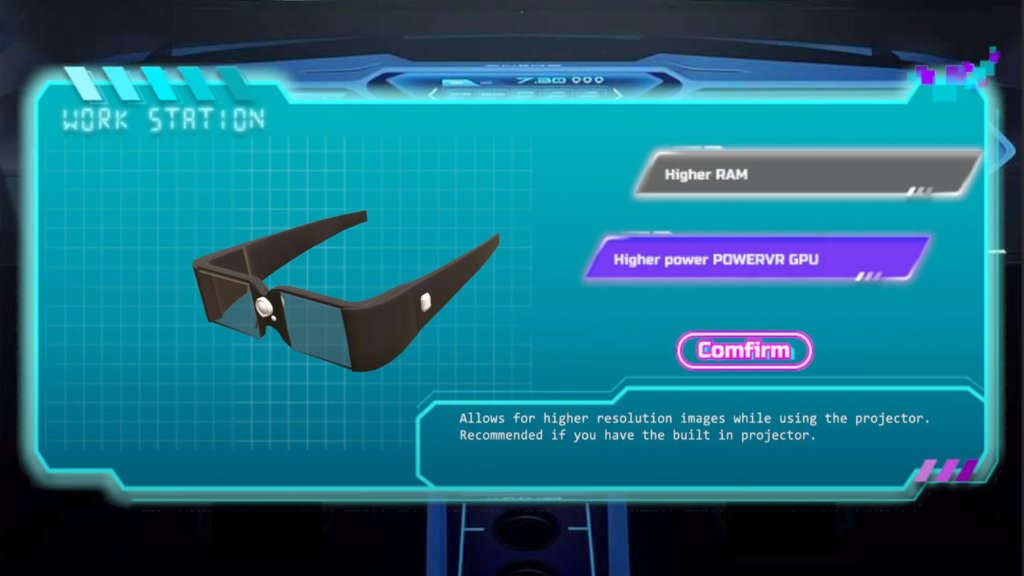 The other thing that we were preparing for is our softs opening which is going to be Monday of next week. Right now our focus is on iterating on the UI of the experience to make the context of the entire experience more and more clear.
We also added a video at the end of the experience which is comprised of a montage of real life images of Damola and Wole. We also added the video of Wole's speech after he presented the design of the smart glasses. We hope to present their story in a way that inspires kids to take up STEAM careers in the future.