Work Done This Week
Playtest, continued
On Wednesday this week, design locked in on the mechanics and layout for the final mini game, internally named "Matryoshka Potion Making". With this final game the team introduces the idea of "loop" in programming. We do not have anything presentable to show at this stage, but you can think of it as a lean version of visual scripting tool, with cyber-magic theming.
On Saturday, the team had two extensive playtest sessions, one in the morning and one in the afternoon, that really helped the team find out some overlooked areas and issues that ellipsed our attention.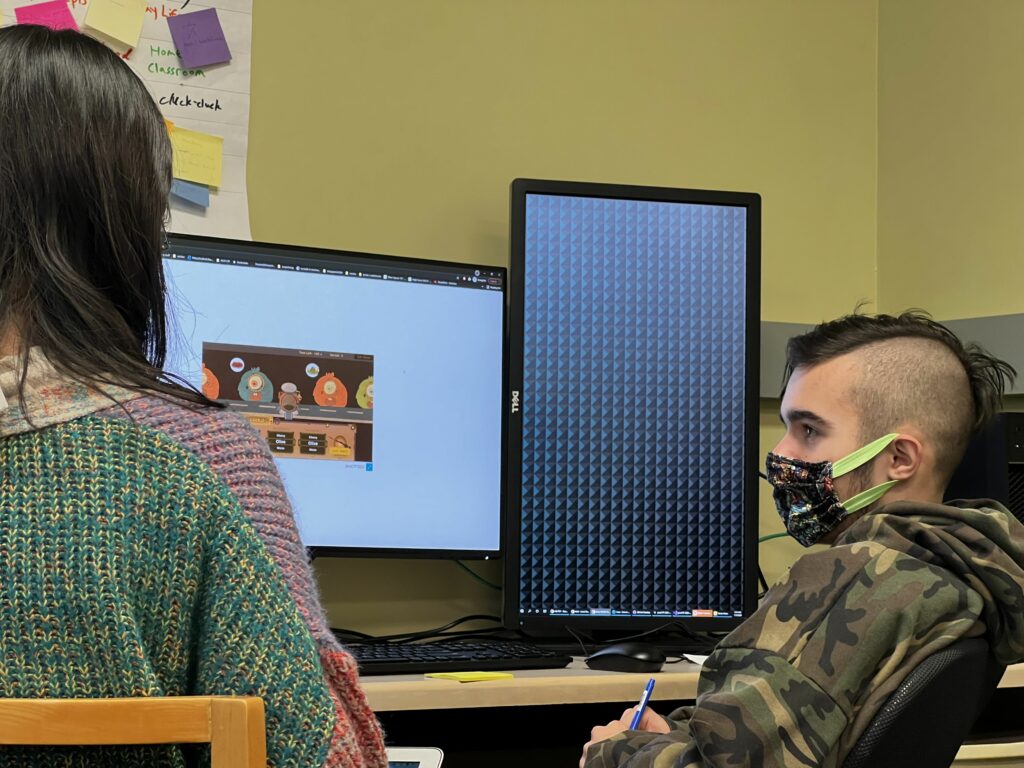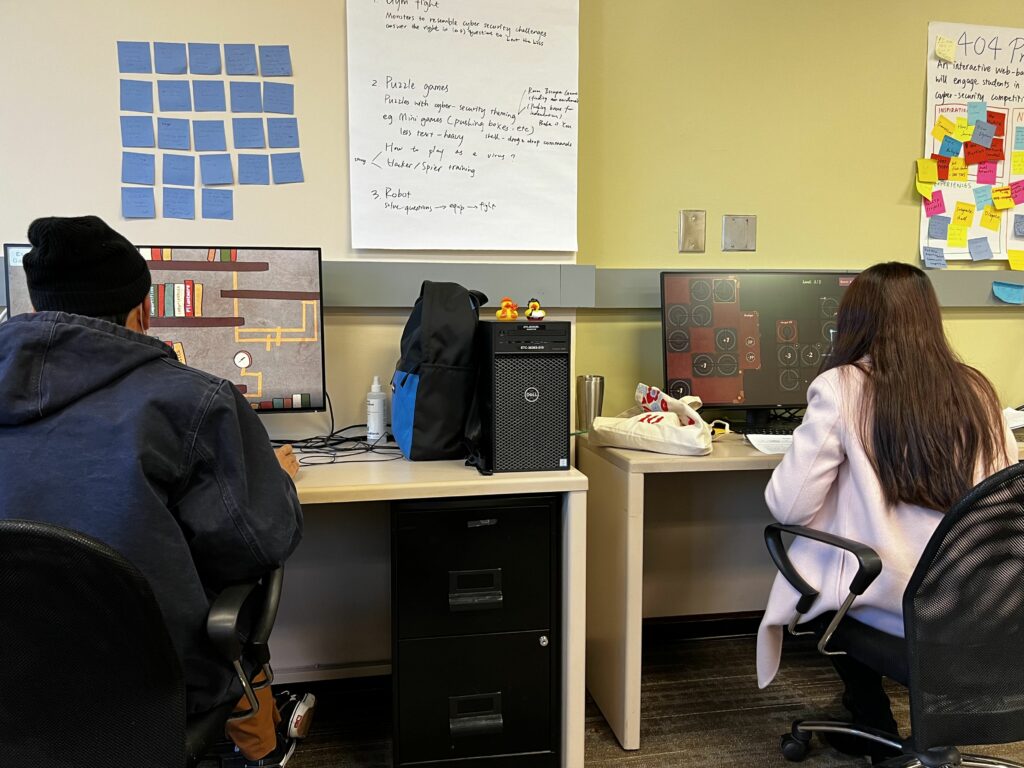 Here are some questions the team asked during playtest:
Why did you…? And why? (especially when they have done something you didn't expected)
What do you think the game is about?
What do you like about this game?
What do you don't like about this game?
Room Escape Game
Pay attention to: order that they check on objects, where they get stuck, how they react to dialog box.
Circuit
Pay attention to: where they get stuck, the time they spend on each level, how they understand what each jigsaws do, how they figure out the rules, how they understand about the assignment.
Cookie monster
Pay attention to: where they get stuck, how they interact with the control panel, how do they figure out the rules, emotional curve when doing and receiving feedbacks, how they react to the monster feedback.
Iterate, iterate, iterate…
Client Meeting
During our client meeting the team showcased the latest iteration on mini game 3, the "Circuit Fixing" experience. Our client really loved the how the game plays, saying that even though they have seen the basic mechanics in other games before, our new twist on this idea feels fresh and interesting, in addition to effectively introduces the idea of "if & else" statement in programming.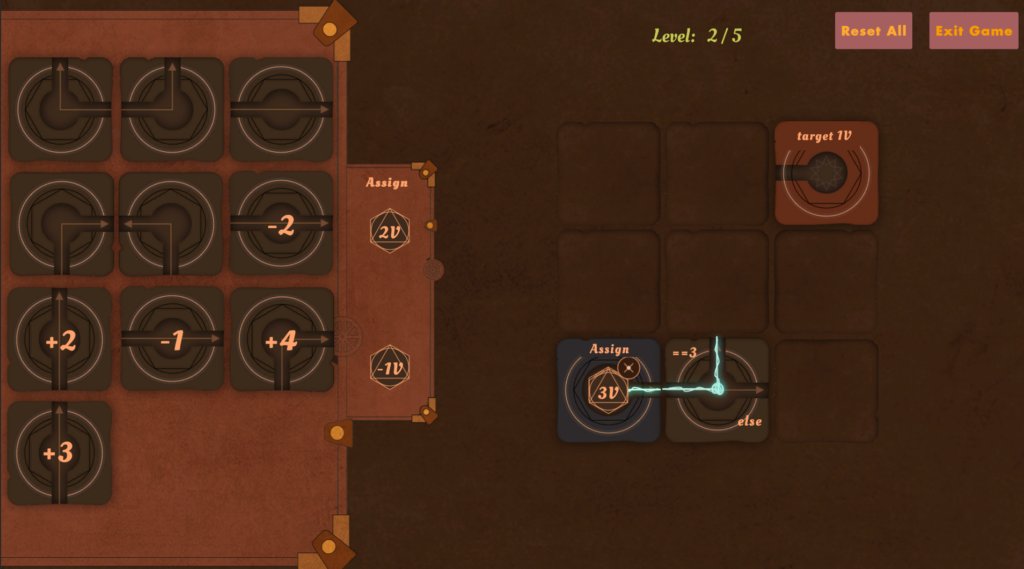 The team also explained how all the mini games unfold when the player jumps into the experience. The player will be able to freely choose any game to play from the start. In other words, there is no particular order how the experience should be approached.
Finally, client asked the team to, if time allows, come up with some basic marketing material for the team back at the Cylab to use. It should not, however, take up the team's production time.
Plan for Next Week
The team plans to have the basic features of out final mini game teaching the idea of "loop" in programming finishedat the start of next week. Right alongside with that artist is going to populate the mini game with assests and start iteration. Additionally, this week's extended playtest session helped the team see areas in the previous three mini games that still need improvements, new features or changes. The team is going to go through all the feedback, sieve the best bits, and make adjustments accordingly. The game package is really coming along nicely, and we can't wait for more people experience it!