So this week, we tried to add more details in our 3D world and tried to rendered out more scenes. Meanwhile, we also held the playtesting timeslot and got some feedbacks from audience.
For the playtsting, we received some useful answer to our survey questions from which we want to make sure we delivered our story clear and find the distraction of current animation.
For the main story line, almost all of the playtesters described the same story we want to deliver.
A man exploring a mysterious and potentially dangerous magical forest.
A person in the woods collecting samples
A person lost in a spooky forest, possibly trying to find their way out.
For the question about what elements help to create sense of fear/uncertainty? (Rate 1 – 5), Playtesters rated most differently on the environment. We asked some of playtesters and found out the reason why they thought our environment didn't create sense of fear was that some shots in the animation were still not fully rendered scenes which are brigther and have less sample rate than the final version. For other elements of pace, sound, lighting and acting, most playtesters gave a rate of 3/4 which meaned those elements really helped to create sense of fear.
We also asked about confusing point in the current version and we received feedbacks about:
The orange box(caused by maya preview)
The continuity between him reaching for the tree to the next cut is off
For these feedbacks, our next step will be render out more scenes and double check the continuity between shots.
For audio part, we received positive feedbacks that audio is very strong and well done. Meanwhile, we got suggestions that:
Volume needs to be adjusted
Too much crows
We will talk more with our sound designer Katherine to fix these problems.
This week, JD added textures to the mask to make it more realistic and look like our character in the footage.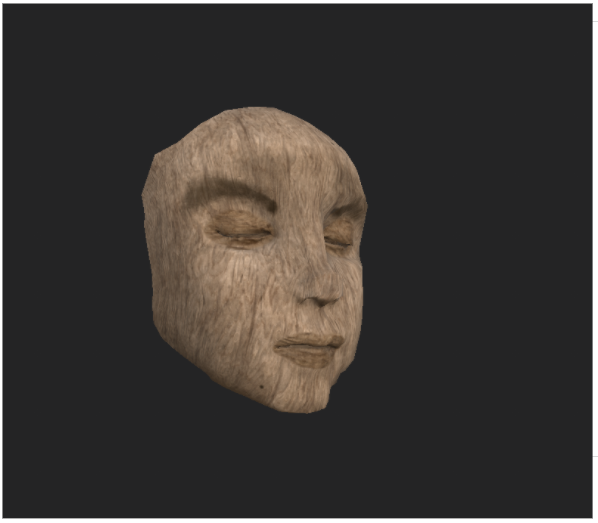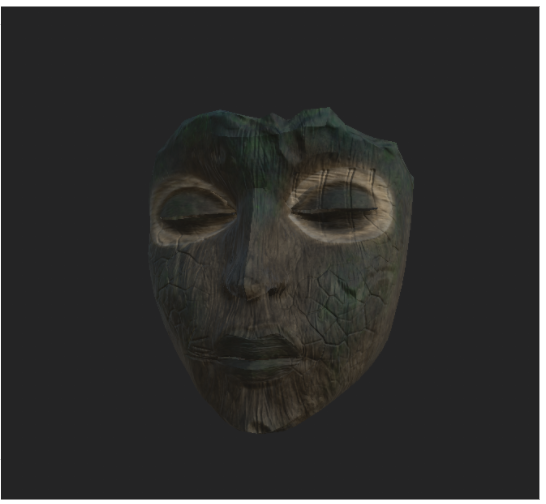 Arianna added more models of tree stumps into our world.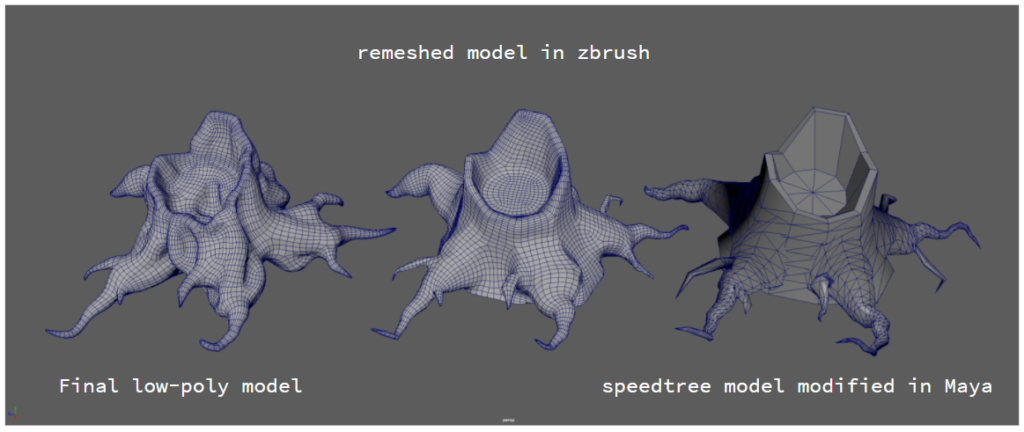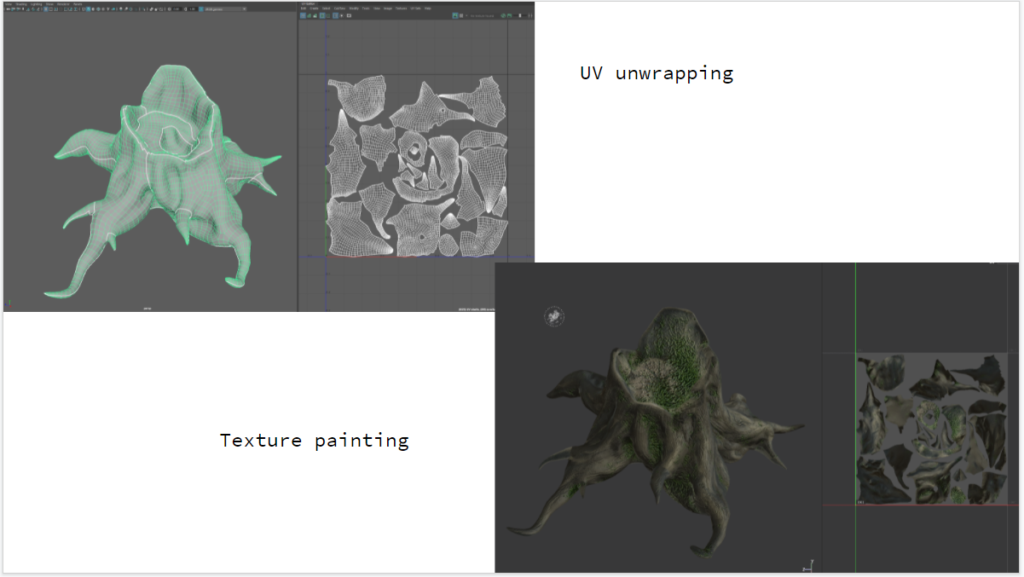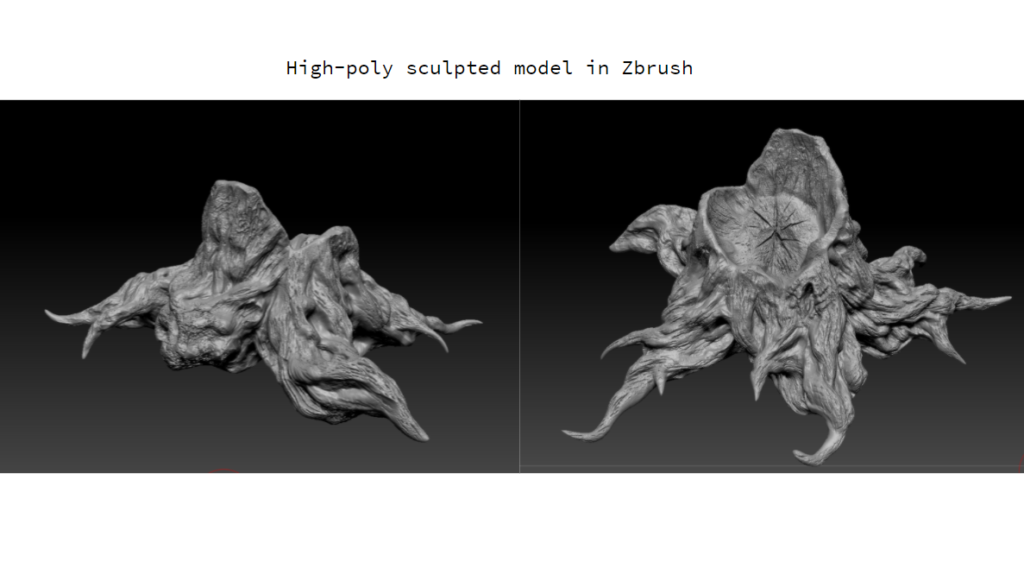 Harry worked mainly on character concept of prepackage and we got a new version of the character in the package.