This week started with our halves presentation. We opened up the ceremonies as the first team to present and we're pretty happy with the results! The feedback we received was primarily in response to the clarity of our explanation of the series of interactions.
Design:
Based off of some of the information that we received from the client in regards to where the installation could be placed in the museum, we needed to make a few changes to how the project was laid out. This mainly meant pulling all of the elements tighter together and finding ways to layer interactions vertically on top of one another along the wall to make room.
We've mapped out this new set up denoting where we believe we can place servos  below.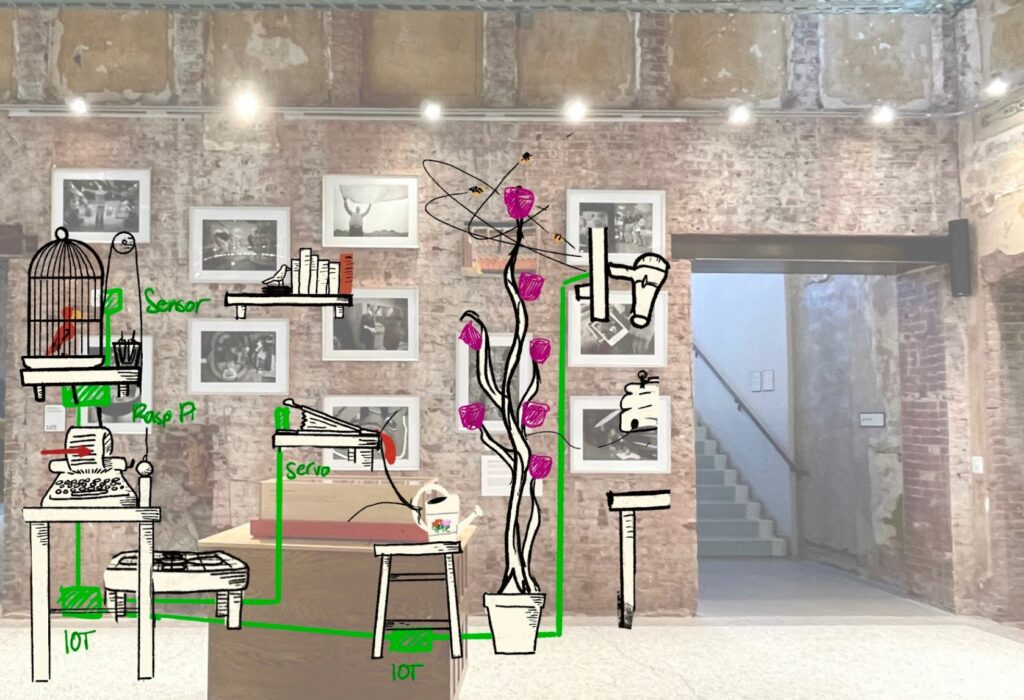 Art:
Because of the GLTF restrictions from ARENA on any virtual assets, we were having some trouble with new assets like the flowers and the balloon, both of which use deformers to help animate.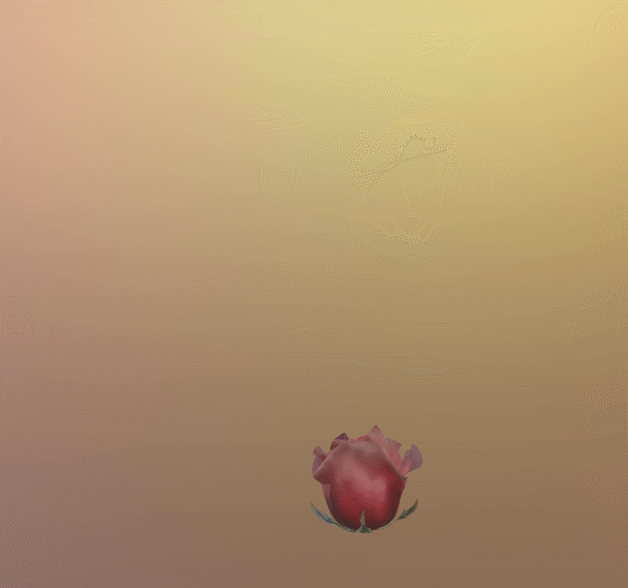 We updated the GLTF authoring pipeline document with some of our findings from that challenge with how to get those elements into ARENA. You can read more here: https://docs.google.com/document/d/1qZQx97LsAq74rwghvbx8CGeqw-jK8xREcJGEubFXI3k/edit#heading=h.zfmso4wmlms4
Tech:
We've added in the watering can and flower animation to the ARENA scene. They are not currently placed within the space, but they're up and running.
Some of the challenges that we've been facing this week include getting lighting to work in the scene. Objects are not casting or receiving shadows, which is giving them the distinctive AR, 'floaty' feeling, rather than a more tangible sense that we would prefer.
After talking with the ARENA team about including particle effects in the interaction, it sounds like this won't be a possibility, but there may be a way to include 2D animations that play out in space, so we'll be looking into that as a possibility.
Something that our client spoke to us about as a possibility was placing the machine in the sidewalk window in the pop up space, which could potentially open up the experience to being viewed from both sides. The shelving units that we are looking at are open backed, so this is a possibility, but we will have to try it out to see what might need to change in the design to accommodate this. That will be some of the work for next week!