This week was a bit strange as we had Carnival to thank for two days off of work! That doesn't completely stop the ever forward progression of the project, but at least we got to sleep in a little bit!
Here's a few quick updates across the board.
From the design team, we've got the final connection from sealed letter to mailbox planned out. Everything we were trying was pretty clunky and inelegant, and while the solution we've arrived at is not our favorite, it gets the job done. After the carriage flies across the typewriter, a virtual copy of the physical letter will spawn and fall back into an awaiting envelope at the same elevation as the back of the typewriter. It will sit here up until the end of the interaction when the bees arrive at the table where they will deliver beeswax, sealing the envelope and weighing it down so that it slides down a ramp into the waiting mailbox.

The art team has added texture to the letter with text matching that which will be on the physical paper in the typewriter. We've also progressed greatly on the snail animations in setting up a ribbon rig for the whole thing.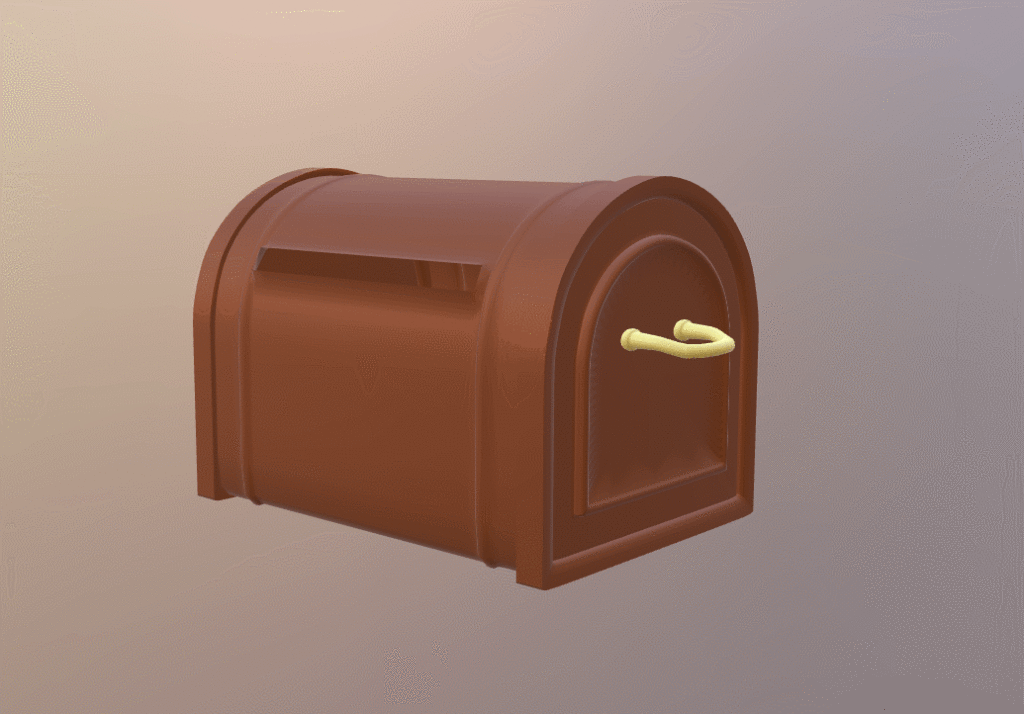 On the tech side, we've implemented sound effects throughout the whole experience (more to be added) and also added in a small speaker at the first bookshelf that provides some spatial sound to capture a guests attention. At the start of the interaction, they will likely be looking at the typewriter with their tablet, so this spatial sound will help to pull their attention upwards. We've also slowed down a number of the interactions based off of the feedback we received last week.
When meeting with the client this week, we coordinated and set up some time at the end of the semester that we can pass the machine off to them and do live set up over there for the first time.
Soft opening is in two weeks, so we're in the final push to get all features ready for that next week.