This week we presented our project to our faculty and received some feedback from them, including three paper prototypes.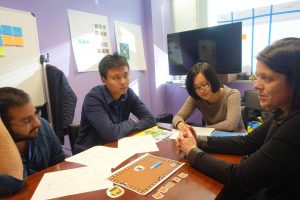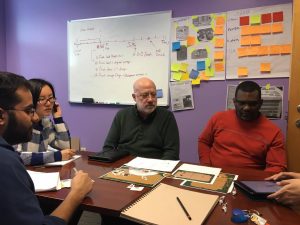 Based on their feedback, we developed and improved a new game: puzzle-solving game. This game adopts utilizing the angle element. We adopted an adventurous game theme, which is the style that we learn the students may like from previous research.
We improved the game mechanics based on the feedback and brought the game prototypes to the students for playtest. We were not sure what exactly the student like, so we decided to invite them draw the objects they like the most at first.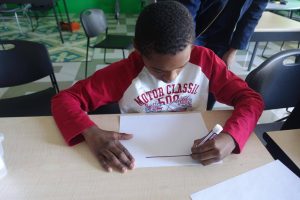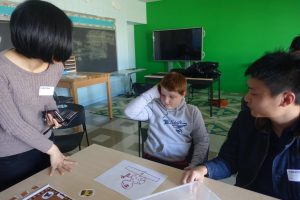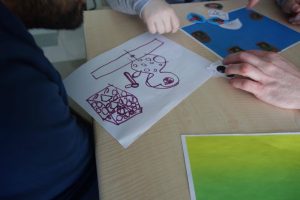 After learning about their favorite objects, we had a sense of what should include in the game. Then we started to test our game prototypes. We studied how they interact with the games and tried to see if they encounter any problems or issues when play the games. The good news is, the games seem to be easy for them. At the end, we asked about how they think about the games. Overall, the students really like the games.  Their favorite one is the adventure game. We will focus on this game prototype and improve the levels to make it more challenging.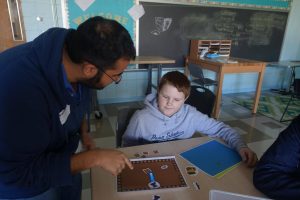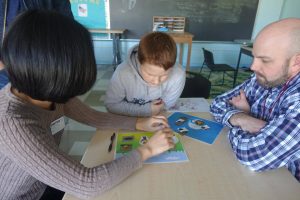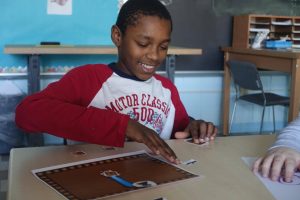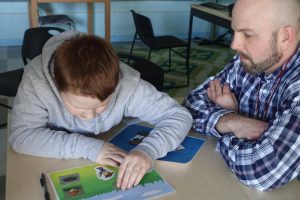 We also worked with the teacher and collected his feedback on the prototypes. He gave us positive feedback generally. However, he hoped that we could develop a laser game, a game that is more realistic and reasonable.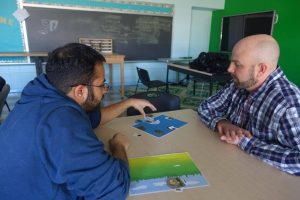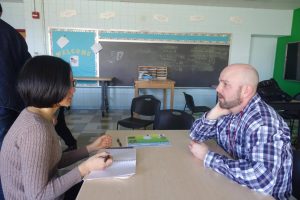 After the trip to Colonial School, we discussed the changes that we would make and how to improve the game from artistic, design and development perspectives. Next week, we will work on the level design for the first 10 levels, refine artstyle and theme, design UI and develop a digital prototype.