What would you do with 360 degrees of immersive display?
The dome is a miniature, portable, inflatable planetarium. We, the ETC students on the Interactive Dome Project, have been charged with developing interactivity as a new feature of the dome.
How can interactivity work effectively in a dome environment?
What can we build to show off the capabilities of the dome?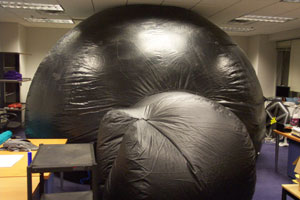 The Interactive Dome Project is an exploration of these questions. As the initial project in a series of projects exploring and prototyping interactive dome experiences, we are focusing on three main aspects:
Getting a 3D engine running with the appropriate spherical projection output.
Exploring effective (and ineffective) uses of interactivity in the dome environment.
Building and packaging a portable, interactive prototype experience.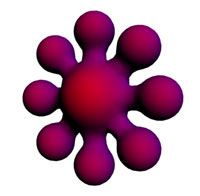 Of course, documentation will be a large part of our project as well.
Prototypes
The first of our prototypes, Domites, mixes playful interactivity with psychedelic visuals and atmospheric beats in a collaborative, emergent, 3-player experience. The Domites experience served as an experimental project in which we were able to work out issues of input and activity, as well as the technology behind it.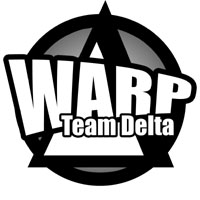 Our second prototype, WARP: Team Delta, is a more goal-directed space adventure, following the themed entertainment model. Four players in different roles work together to complete a hazardous trek across space.