We build leaps of fun
with

slight of sight
Our project SpaceBull Nova is an engaging game that utilizes an eye tracker and a click mechanic to help the quadriplegic patients improve their eye tracking skills for precision, accuracy and reaction time. Each game session provides those analytics to the researchers to track the patient's level of success with the eye tracking technology.
Play the bounty hunter to chase down the galaxy's dangerous enemies in the fantasy spaceship, SpaceBull Nova.
Download Game – Use an eye tracker or play just with a mouse.



Our team EyeDeal a student team from Entertainment Technology Center, Carnegie Mellon University, tasked this spring semester to create a fun, engaging game that utilizes the Tobii Eye Tracker 5, paired with a click to familiarise the quadriplegic patients with the eye tracker which may eventually be expanded to BCI users.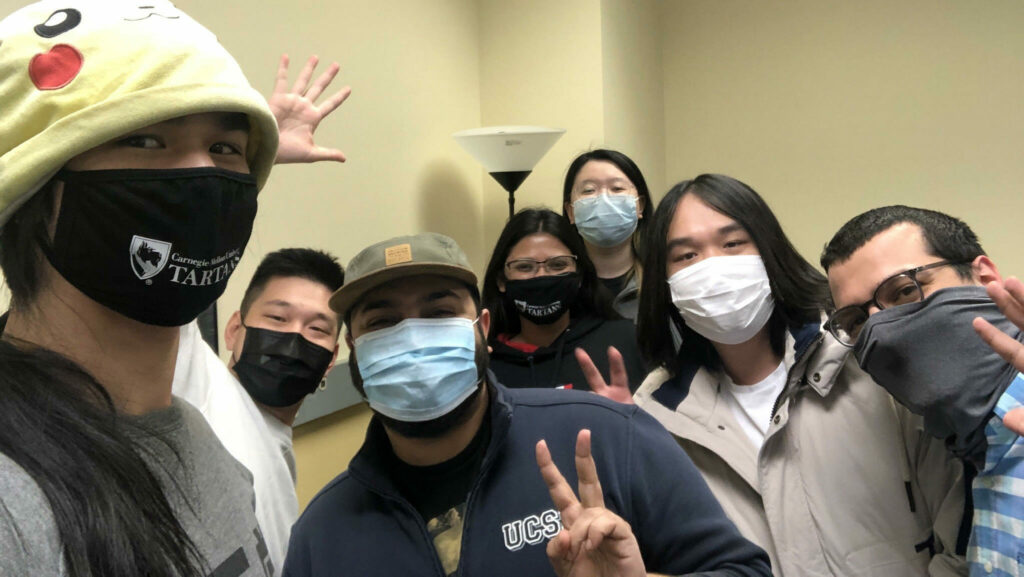 Our client Putrino Lab is an ability research centre that operates out of Mount Sinai Hospital. Putrino Lab is working with quadriplegic patients to research assistive technologies like brain computer interface that can be combined with an eye tracker to make the use of computer interfaces possible for the patients.



Did we achieve our goals?
Hear from our clients.
"We hope to use this game to introduce quadriplegic patients to assistive technologies including eye-tracking itself and brain-computer interfaces that might benefit from the addition of eye-tracking while learning to use the technology. Our expectation is this fun game will increase patient engagement, which is so important to achieving successful outcomes."
– Dr. Adam Fry, PhD Researcher at Mount Sinai Hospital