Week five update:
Moving into this week, we as a team decided that we want to push the idea of "superhero basketball" further. The core gameplay being that of characters with special abilities pushing the limits of basketball.
Our starting point for this concept was with two characters: a stretchy character that could extend their arms to hit the ball/defend, and a jello character that could get possession of the ball by sticking it to itself. These archetypes came from the desire for a defensive character and an offensive character.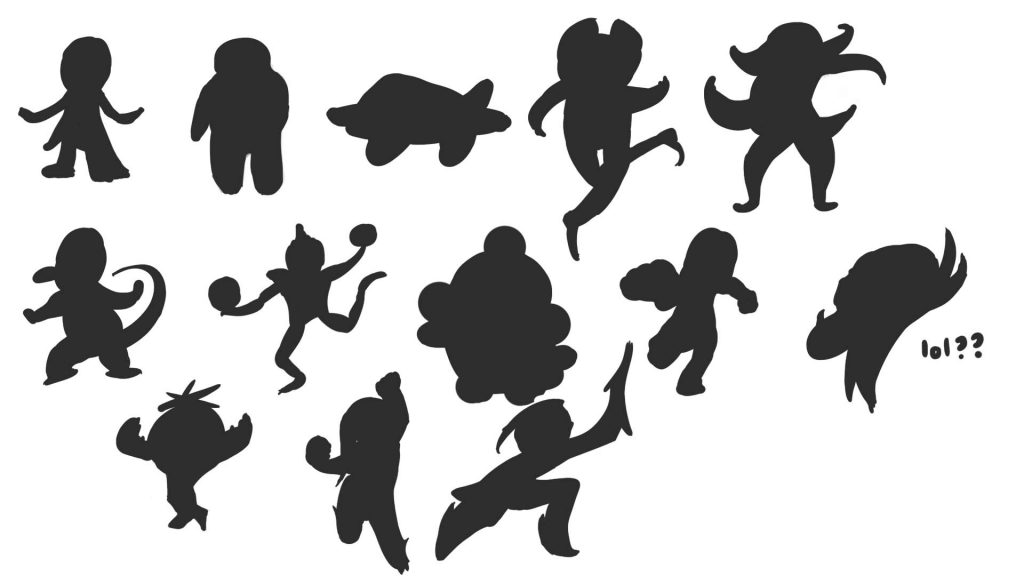 The stretchy character would be able to defend better than the shorter jello character – extending their limbs to hit the ball away from their net. Because of this, the stretchy character would not be able to actually have possession of the ball. To compensate for this, the jello character would be able to possess the ball and run it down the court. Due to the inherent qualities of "jelly," this character wouldn't be able to shoot on their own – which is where the team play aspect would come in. The method of shooting would be a sort of alley-oop in which the jello player would jump and get hit into the hoop by the stretchy player.
Artwise, we began to flesh out the look of the game a little bit more. Initially moving towards a sort of post-apocalyptic setting to explain the weirdness of the characters and their abilities.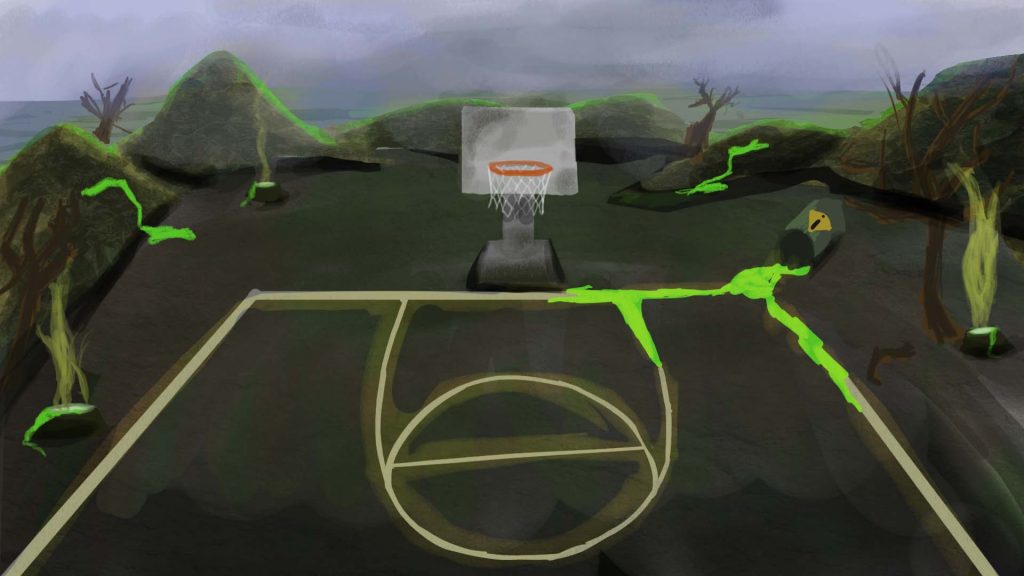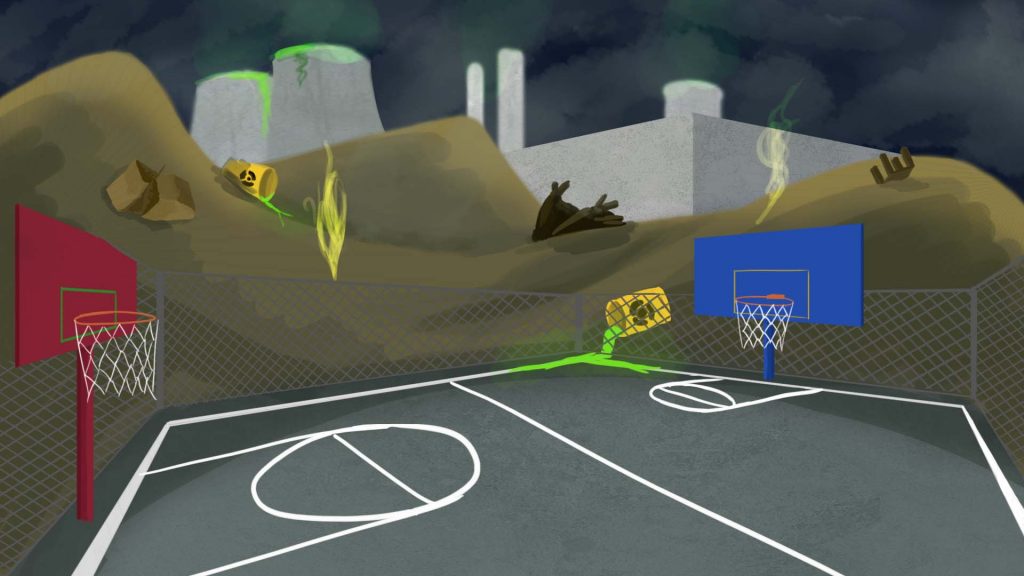 All of this culminated in a prototype build we have for Friday. In this build we have initial prototyping of the jello character who is able to grab the ball and run (currently he is able to dunk himself to score) and one stretchy character on either side of the court playing defense by punching horizontally.
Going into next week we plan to take what we have and iterate on it – starting a weekly prototype cycle in which we learn through making.