Week thirteen updates:
Week thirteen has been a process of nailing down the final important details we want to tweak before soft opening on Monday, April 22nd.
One of the major gameplay elements we've been actively refining the past couple of weeks is making the defensive role more active. We've been working more to figure out player priorities and motivations in relation to the flow of the game.

Consistent with improving the flow of the game, we've been iterating on a final design of the level. We found that the added platforms on both sides of the level didn't really bring much to the table; feedback from playtesters was that they were hard to navigate on/to, and that they distracted from the visuals. In addition to this, we wanted to give players a little more breathing room, expanding the play area.
Level images courtesy of Xuejun (Sally) Wang
The work in balancing visual elements has still been a work in progress. We've decided to tone down the texture on the court floor once level designs are finalized, as well as brighten up the characters and ball. In addition to this, we've worked on updating the dome surrounding the court in order to dial down the visual busy-ness of the background and make the dome more consistent with the rest of the environment aesthetic.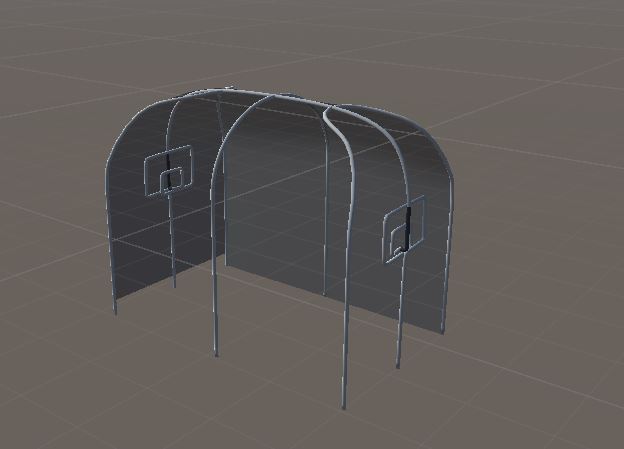 In preparation for soft opening next week, we plan to have a final build to polish for the end of the semester. Playtests will be happening on April 20th this week, we plan to bring in guests who haven't yet played our game in order to get a fresh take on the controls + visual hierarchy.